rated 4.9 out of 5 stars by 200 clients


We understand the value of having floors with luster and provide our services with finesse and care. The Clean Stride team believes in providing our customers with a stress-free tile cleaning experience.
Tile & Grout Cleaning Services
Porous services such as tile become discolored over time. It is important to maintain your investment and everyday cleaning often falls short of the boost a periodic professional cleaning can provide. The Clean Stride team can save you time and money while offering excellent tile cleaning results.
Our professionals are trained in treatment processes and procedures that bring back the integrity of your tile and grout appearance. The Clean Stride team is prompt and respectful. We want to not only extract dirt from tile and grout but also to build positive customer relationships.
Our equipment and cleaning solutions are equipped to penetrate the hard-to-access ground in tile dirt. We believe in promoting tile appearance while also providing a healthier floor and air environment. The Clean Stride team makes tiles and grout as clean and healthy as possible, and we also seal them to create an easy maintenance barrier against further dirt buildup.
We determine safe and effective cleaning methods for each and every job. Allow the Clean Stride team to display why we have an excellent reputation without existing customers. We are well equipped to handle any tile and grout cleaning and sealing job.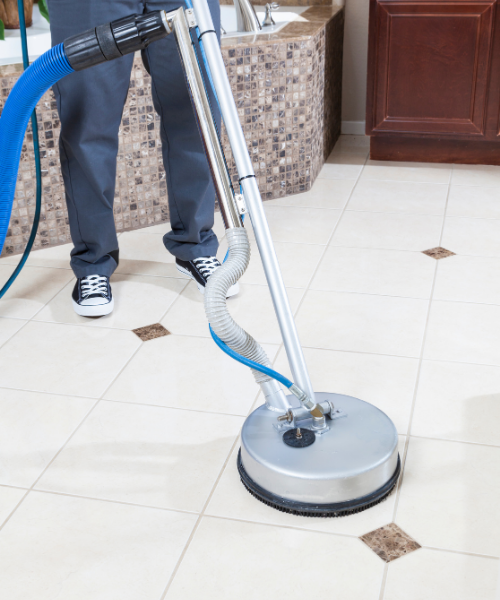 Ready for a Spotless House?