rated 4.9 out of 5 stars by 200 clients


We know the power of a clean first impression.  In today's world, it's about much more than that.  Having a sanitized and germ free facility is vital for employees and clients who work and visit your facility.
Janitorial Cleaning Services
Because every business in unique, at Clean Stride we customize your cleaning to fit your needs, schedule and demands.  We begin every partnership by visiting the property to learn about each space and measure all areas. From there, we work directly with you to understand the traffic and use in each area of your facility. This allows us to customize a cleaning schedule that works for your needs and organization.
Professionalism and expertise are the order of the day for our cleaning staff.  We are insured and bonded and each technician is trained using ISSA cleaning standards. At Clean Stride, our janitorial staff works directly with you to ensure your cleaning needs are met.
Clean Stride provides the following services:
Daily or Weekly Office Cleaning Services
Day Porter Service
Lobby and Common Area Building Maintenance
Restroom and Janitorial Services
Day time and Night time Janitorial Service Available
Each and every janitorial contract is tailored to your specific needs
If you're ready to hire a janitorial team that is passionate about their work and yours, give our customer service team a call today. They're excellent at their job as well and will make sure to give you the information you need to feel confident about your trust in us.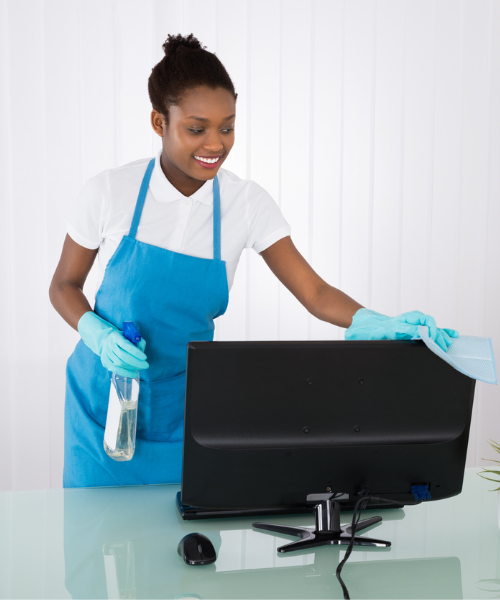 Ready for a Spotless House?