Clean Stride is looking for some great team members to join our team of professional house cleaning technicians. here's what you can expect:
Great Pay
Great hours (Monday-Friday 8:00 to 5:00)
No weekends
No evenings
Positive work environment
Paid training
Current job openings are listed below. If interested you can apply online or give us a call during business hours at: (661) 281-9245.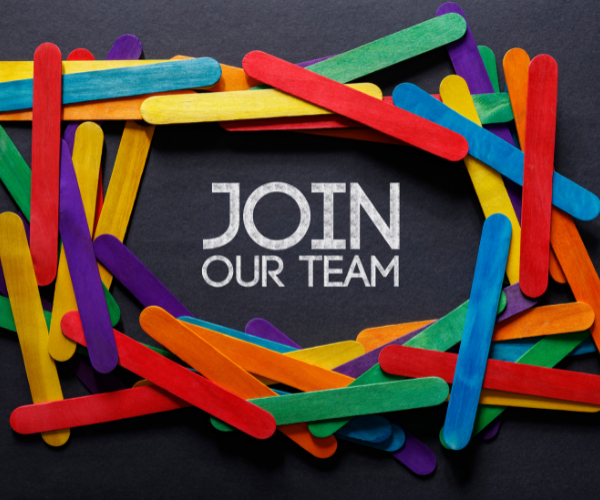 Carpet Cleaning Technician
Do you want to love where you work?
An Opportunity for financial & personal growth awaits!
Hi! We are the owners of Clean Stride in Bakersfield, Ca. We started our cleaning company out of our garage in 2011 and have grown to be one of the largest and best cleaning companies in Kern County. As any business owner, we have seen enough employees come and go to know the importance of team culture, positive work mindset, and work ethic.This allows us as a business to know exactly what to look for and avoid, to hire our next rockstar employee. This is where you come in. Because of our company's positive outlook, great work ethic, and excellent customer service we are in the fortunate position to be able to add another member to our growing team. However, Clean Stride does not have an ordinary group of employees. It's a group that works just as hard for each other as they do for the company or even themselves. They understand that we find success together. Our team knows that our clients are our priority for business' sake and because of the need we fulfill in our society. To continue our success we must ensure that anyone who applies can and will provide that type of service needed to achieve our goals. They must uphold the same values our current and future employees maintain. They will take what is taught through training and use it to the best of their ability with confidence and professionalism.
Our perfect fit:
Have the personal drive to work without constant oversight- be productive.
Someone who can multitask whenever the job requires it- be efficient.
A positive attitude that radiates in all their interactions- be happy.
Enjoys cleaning and making messy things beautiful again- be clean.
Must be able to communicate thoughts and opinions professionally- be open.
Follows directions to the best of their ability- be observant.
Ask questions as often as possible- be curious.
Can get to work on time if not early- be punctual.
What we have for you:
Comprehensive Paid Training- Paid training!
A Fun Work Environment- We work hard AND play harder!
Weekly Compensation- Great Pay & Great Tips!
Advancement Opportunities- Growth Opportunities!
To be considered we require:
Ability to lift 50 lbs; stand, bend, kneel, push, pull and perform cleaning duties.
Must be 21 years or older.
Must have a valid driver's license and clean DMV record.
Ability to pass a criminal background check.
A year minimum experience.
Job Types: Full-time, Part-time
Pay: $16.00 - $20.00 per hour
Benefits:
Employee discount
Paid time off
Supplemental Pay:
Bonus pay
Commission pay
Signing bonus
Tips
House Cleaning Technician
Make up to $800 per week plus tips.  Sign-on bonus - see details below!

This is a cleaning job and a cleaning company unlike any you've ever worked for. Ever. Seriously. How are we different? Let's count the ways!
No nights, weekends or holidays. Unless you like weekend work, then we can totally hook you up!
Autonomy! Whoa, that's a big, fancy word, huh? Basically, it means that we hire adults, and trust that as an adult you'll do the right thing without being micromanaged.
An ever-changing work environment! Like staring out the window for 8 hours a day? This probably isn't the best place for you! Would you prefer working in some of the nicest areas, and getting to see new things every single day? Yep, we got that for you!
Great pay. We know... every cleaning company out there says that, right? We pay based on your (awesome and amazing) performance and you'll be averaging $16-$23 per hour. Right before we wrote this ad we pulled a report: our top performers grossed over $600 per week for the last pay period. (And that doesn't even count the tips and bonuses they earned!) You haven't made that kind of money cleaning houses before, have you?
You get to work solo or you get to work in teams! It's the best of both worlds… Sometimes it's great having a team around you, right? And other times… You just want to put your head down and get your work done! You'll experience both throughout any given week.
Awesome clients! We serve successful, kind and awesome people only! You'll be appreciated for your hard work and a job well done!
Does all that sound great to you? Are you wondering where to sign up? Well, hold on there… In exchange for being an awesome company to work for we expect a little more from our cleaners. First is above average attention to detail and the ability to follow specific instructions. Those instructions are coming up in 3…2…1:
If you're serious about working for the fastest-growing residential cleaning service in the Kern County Area apply now!
Are you just clicking as many job ads as possible to fulfill an unemployment requirement? Do you refuse to read job ads and just click the auto-apply button? We're cool with all that! No judgment! We won't contact you though. We owe it to the awesome individuals who take their life, their work and their career seriously to not even entertain the possibility of interviewing the rest of the job searchers who aren't serious.
As a reward for reading this whole ad and following the instructions above, if hired you will receive a $50 bonus upon successful completion of our 5 day training program and an additional $250 bonus after 90 days of employment. What are you waiting for?!? Click Apply now and let's get started!
We are looking for our next VIP Rockstar for a Residential House Cleaning Technician. A good candidate has a Positive Attitude, Is Respectful, Integrity-Driven, Dependable, Energetic! PRIDE!
Job Type: Full-time
Pay: $600.00 - $800.00 per week
Benefits:
Employee discount
Paid time off
Supplemental Pay:
Bonus pay
Commission pay
Signing bonus
Tips
Ready for a Spotless House?