Deep House Cleaning Services in Bakersfield, CA

rated 4.9 out of 5 stars by 200 clients


If your house needs a good scrubbing, or if you are starting a recurring cleaning service, our deep cleaning services will fit the bill.  We will detail clean your house and leave it smelling fresh and looking spotlessly clean.  You won't believe how clean your home can be!
Clean Stride offers deep house cleaning services that are designed to get your home spotlessly clean and freshened up. The deep cleaning goes well beyond a maintenance cleaning. When a home hasn't been professionally cleaned in a while, a deep cleaning will "catch it up." Think of the kind of cleaning most people like to do in the spring.
When Clean Stride does a deep cleaning, we will get every nook and cranny of your home. All surfaces will be cleaned and sanitized. We will wash all the painted woodwork throughout the house, including baseboards, doors, door frames, window sills, and more.  We will also detail dust the entire home, detail clean, and sanitize the bathrooms and kitchen. And, of course, the entire house will sparkle and shine - all rooms, all floors, all surfaces except walls.
Get Peace of Mind With Our High-Touch Surface Disinfection
One of the things that set us apart from the competition is that we use an EPA-approved disinfectant to sanitize all high-touch surfaces throughout your home. Not only will the home look and smell clean, those nasty germs and viruses that you can't see will be long gone too!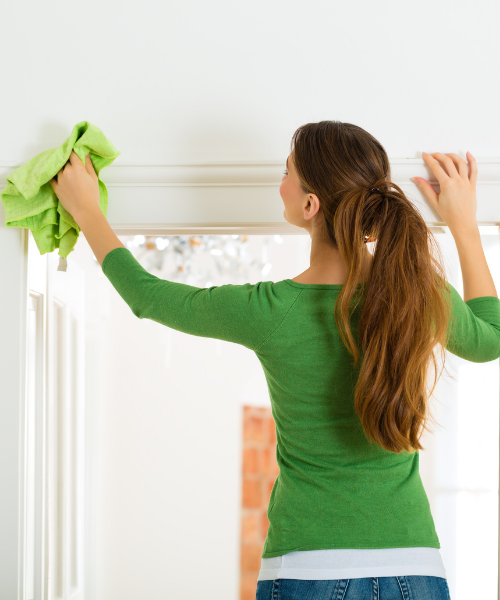 Ready for a Spotless House?