rated 4.9 out of 5 stars by 200 clients


Think about how many times you have come home after a long, stress-filled day to a house filled with dust, dirty floors and sheets that need to be changed. Now imagine coming home to a completely clean, fresh smelling home. You can make that vision a reality by using Clean Stride's weekly, bi-weekly or monthly maid service.
Imagine coming home to a spotless house knowing you didn't have to lift a finger or plug in a vacuum to get it that way! Most of our customers tell us they don't know why it took them so long to hire a cleaning service.  Once relieved of the never-ending chore of keeping the house clean, they say they would never go back!
Take back your weekends.  You deserve it!
Weekly, Biweekly or Monthly Cleaning Services
lClean Stride offers recurring cleaning services on a weekly, biweekly or monthly basis. Most of our clietns feel that the biweekly cleaning services are enough to drastically reduce the amount of time that they and their family most devote to cleaning house. Outside of daily cleaning chores like doing the dishes, biweekly services will take the bulk of the load off you.
How does this sound?
I never have to clean a shower or toilet again!
I gave up mopping floors for good!
No need to change sheets, the maid is coming tomorrow!
Leave it, let's go have some fun!
All of this is 100% possiblwe when you sign up for our recurring maid services.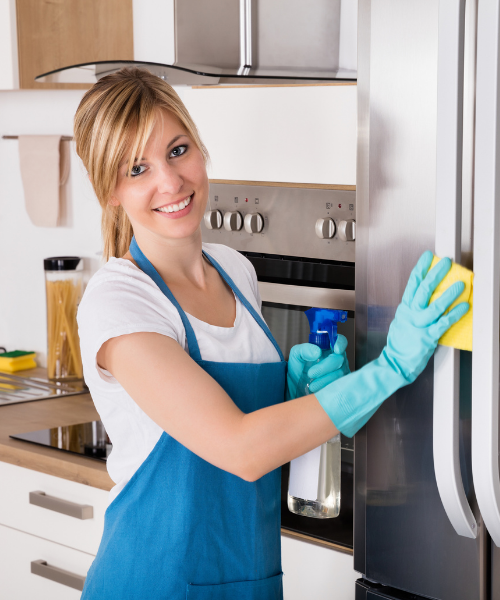 Ready for a Spotless House?